SUVIN AIR SPINNING | OVERSIZED S/S T-SHIRT
An oversized T-shirt with a strong presence.
A versatile T-shirt with an oversized silhouette that doesn't look too casual or too beautiful.
A material made by air-spinning SUV IN COTTON hand-picked in India and woven with a knitter from Wakayama City. The yarn is ATON's original jersey material that uses the original drawn yarn and has color development and luster, a rough look peculiar to spinning and a dry touch that is easy to remove from the skin.
MATERIAL | COTTON 100%
MADE IN JAPAN
MODEL | 182cm C80cm W79cm H89cm, SIZE | 06 / L
MODEL | 175cm B82cm W60cm H88cm, SIZE | 02 / S
SIZE: 00 / XS
Shoulder width: 51.0cm Width: 53.0cm Length: 66.0cm Sleeve length: 19.5cm
SIZE: 02 / S
Shoulder width: 55.0cm Width: 57.0cm Length: 71.0cm Sleeve length: 21.5cm
SIZE: 04 / M
Shoulder width: 59.0cm Width: 61.0cm Length: 75.0cm Sleeve length: 23.5cm
SIZE: 06 / L
Shoulder width: 63.0cm Width: 65.0cm Length: 79.0cm Sleeve length: 25.5cm
Washable up to 40℃
Chlorine bleaching not possible
Can not be dried
Shade hanging drying
Iron up to 150℃
Dry cleaning possible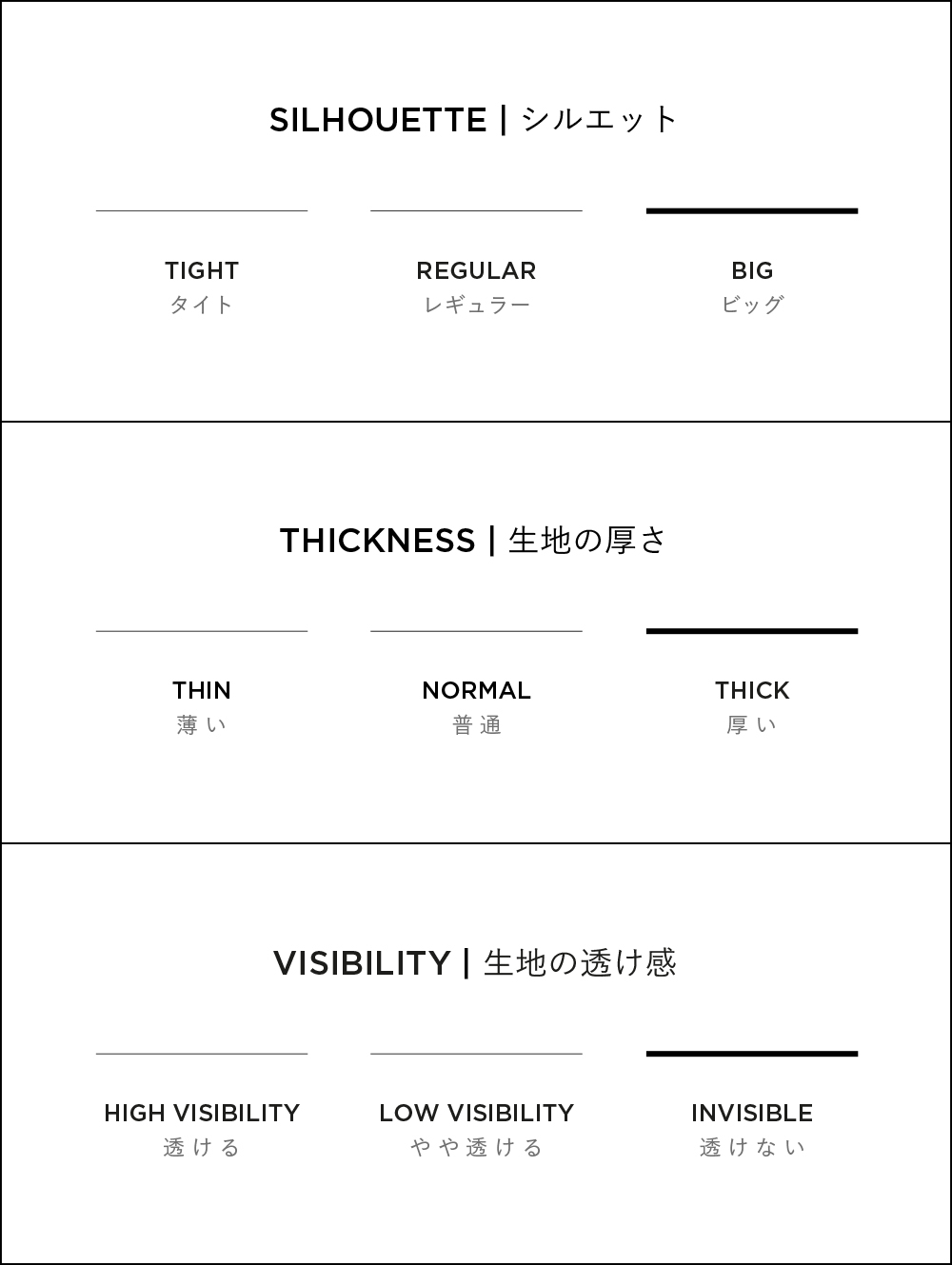 About shipping method
"EMS" is used for product delivery.
We will ship within 7-14 business days (weekdays) after confirming your order.
About product return/exchange
Please note that we cannot accept returns or exchanges of purchased products.
*If the product is defective, we will exchange it for the same product.
*If there is no exchangeable stock, we will refund.
About product changes/additions/cancellations
Please note that changes/additions/cancellations cannot be accepted after order confirmation.
*Please be sure to confirm that your order is correct.